Haaa... I need to update more often ::is properly ashamed::
But I still love you!(Dont give up on me ::weep:: )

D has been writing a new webcomic which will be drawn by yours truely (3 now??? for real Hakkai-san? Stick with one comic!)

::cough:: anyway I believe the tenative title is "Damned to Earth" and it shall be posted relatively soon...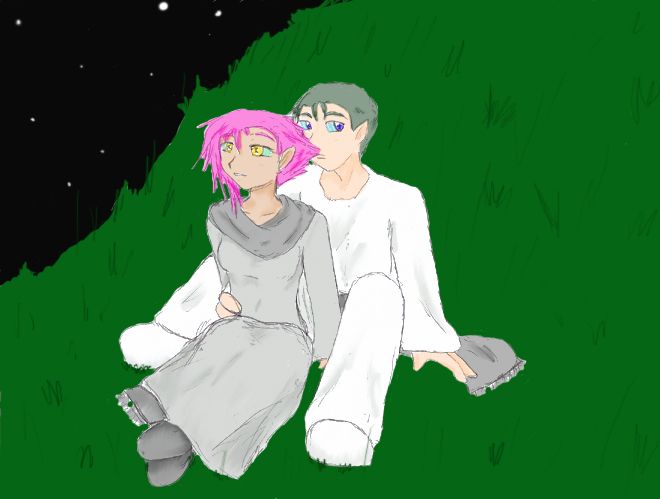 Ooooh Ranief and Loki...
okay okay I know Loki has only been in 2 pages so far... but I'm working on it again now!
(please dont hurt me)

Sooo yeah I know I have said this before but I have more freetime again now even with school because my hours at work got cut so there WILL be new NSDS pages... so help me...

Love Always...

~Hakkai-san